Other Media | SeafoodSource: Fast-growing seafood restaurant chain opens in Wuhan

CHINA
Wednesday, January 27, 2021


A high-end Chinese seafood restaurant chain has opened its 40th outlet in Wuhan, where the COVID-19 virus emerged last year.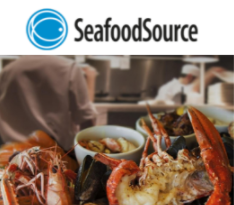 The Xu Ji outlet was opened with fanfare and flowers at a commercial building in the Hankou district and is the second in two months opened by the Xu Ji operation, owned by Hunan Xu Ji Catering Management Co., a firm established in 1999.

The company hasn't its goal, announced in 2018, of opening 50 restaurants by the end of 2020, but the expansion is proof the businessman behind the chain, Xu Guo Hua, has grand ambitions for the franchise. Xu increased his Xu Ji restaurant count from 22 in 2018 by focusing on fast-growing regional cities like Xi'an and Wuhan, where operation costs are lower and competition is less intense than in Beijing or Shanghai.

Author: Mark Godfrey / SeafoodSource | Read the full article here
---
Other Media | The Fish Site: Celebrating women in aquaculture on IWD

WORLDWIDE
Tuesday, March 09, 2021


How women across the Global Salmon Initiative (GSI) #ChoosetoChallenge, to build a more sustainable future for aquaculture.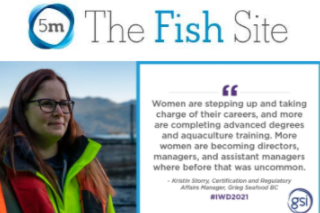 Covid-19 has put a stop to many things over the last year, but one thing still very much on is International Women's Day (IWD).

IWD, a global event aimed at calling for gender equality, looks to celebrate the accomplishments of women around the world from political, economic, social and environmental perspectives. IWD notes: "A challenged world is an alert world. Individually, we're all responsible for our own thoughts and actions - all day, every day. We can all choose to challenge and call out gender bias and inequality.

Author: Sophie Ryan / The Fish site | Read the full article here
---
Other Media | Fish Farmer: EU and Norway in dispute over Arctic cod

EUROPEAN UNION
Tuesday, March 09, 2021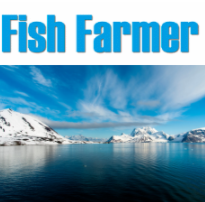 Norway and the European Union have clashed over fishing rights off the Arctic territory of Svalbard. The dispute, if it is allowed to escalate, could eventually rebound on the country's salmon sector.
The EU has unilaterally allocated itself a cod quota of 28,431 tonnes for the waters off Svalbard. That is more than 10,000 tonnes over the 17,885 tonnes that Norway has set as the EU share.
Norwegian Fisheries Minister Odd Emil Ingebrigtsen has protested to Brussels, describing the move as "completely unacceptable" and contrary to Norway's sovereign rights under the law of the sea.

Author: Vince McDonagh / Fish Farmer | Read the full article here
---
Other Media | SeafoodSource: Study: Seafood's response to COVID-19 can pave the way for future resilience

WORLDWIDE
Tuesday, March 09, 2021


The impacts of COVID-19 on the globalized seafood sector may offer crucial lessons for making the industry more resilient and capable of minimizing economic threats to food and nutrition security, seafood-based livelihoods, and local economies caused by global pandemics.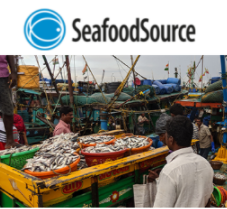 Published in Global Food Security, "Emerging COVID-19 impacts, responses, and lessons for building resilience in the seafood system" acknowledges the seafood sector is highly globalized, and that fish and other aquatic foods are among the world's most-traded commodities, with an estimated value of more than USD 162 billion (EUR 134.7 billion) in 2018.

But the study states that COVID-19's disruption to the seafood sector, particularly in low- and middle-income countries, has exposed critical food system vulnerabilities – including power imbalances, disparities in nutrition and public health, and broader socio-economic inequalities.

Author: Jason Holland / SeafoodSource | Read the full article here
---
Other Media | FiskerForum: Freezing Round The Clock As Capelin Season Comes To An End

ICELAND
Tuesday, March 09, 2021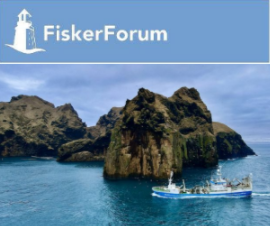 Pelagic vessel Kap landed 1200 tonnes of capelin to Vinnslustöðin's plant in the Westman Islands on Friday, according to Sindri Viðarsson who heads the company's pelagic division.

'I'll be satisfied if we can get 150 tonnes of roe out of it,' he said.

As the weekend approached, Kap was already back at sea, Ísleifur had just finished landing and the company pelagic factory was a hive of activity. The final stages of any capelin season go fast, and this is also the most valuable part of the season as the high-value roe-bearing capelin are landed.

Author: Quentin Bates / FiskerForum | Read the full article here
---
IN BRIEF - Wild caught fish being considered for 'organic' label by Congress

UNITED STATES
Friday, March 05, 2021


Congress has urged the USDA National Organic Program (NOP) to evaluate wild caught fishery systems and to assess the feasibility and appropriateness of developing organic production, handling, and labeling standards for wild caught seafood.

NOP will host a virtual Town Hall listening session on Thursday, March 18, 2021, from 2:00–3:00 pm Eastern to hear from the organic community and those interested in the wild caught fish industry.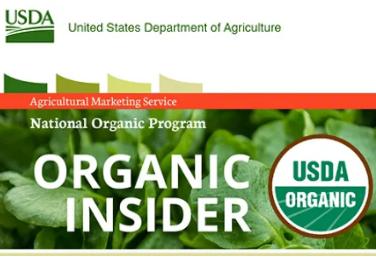 Online Meeting Details
Date: Thursday, March 18, 2021
Time: 2:00-3:00 pm Eastern
The Zoom registration link is available on the Wild Caught Fish Town Hall webpage
After you register, you will receive a meeting link with options to join the Town
Hall by video or phone.
Written comments and questions will also be accepted now through Friday,
March 26, 2021 via email: Frances@usda.gov.
During the webinar, participants will be able to chat in comments to provide feedback to NOP's presentation and questions.
A record of the Town Hall typed chat, the Town Hall Slides, and a written transcript will be posted online.
Meeting materials including the agenda, Zoom link, transcript, and NOP's Report to Congress will be added to the Wild Caught Fish Town Hall webpage linked above as they become available - Source: Laine Welch | Alaska Fish Radio
---
Other Media | The Fishing Daily: Europêche angry at the spread of damaging information from Commission

EUROPEAN UNION
Friday, March 05, 2021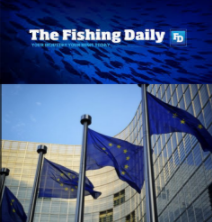 Europêche has written an open letter to the EU Fisheries Commissioner Sinkevicius criticising the spread of damaging information coming from the Commission.

In the letter, the EU wide fisheres organisation says:

Last Friday an "explanatory note" on the revision of the EU-fisheries control system [1] was reportedly circulated by the European Commission services to a few Members of the European Parliament (MEPs), mainly within the Committee on Environment.

Source: The Fishing Daily | Read the full article here
---
Other Media | WorldFishing: Thai Union commits to onboard monitoring

THAILAND
Friday, March 05, 2021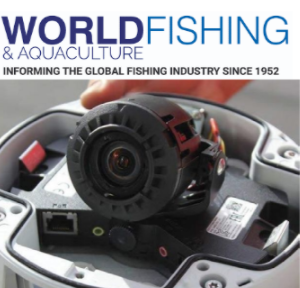 Thai Union has partnered with conservation organisation The Nature Conservancy (TNC) on a commitment to full transparency in its global tuna supply chains to help combat illegal, unregulated and unreported fishing.

The company, home to the Chicken of the Sea and John West brands, will work with TNC to implement 'on-the-water' monitoring by 2025 through the use of cameras, GPS and sensors to automatically track onboard activities.

"Thai Union has made significant strides in making sustainability a key attribute of our company, from the creation of our global sustainability strategy, SeaChange, to partnering with leading organisations like The Nature Conservancy," said Thiraphong Chansiri, president and chief executive of Thai Union.

Source: Worldfishing | Read the full article here
---
Other Media | SeafoodSource: WWF: Mediterranean fisheries need far greater protection

EUROPEAN UNION
Thursday, March 04, 2021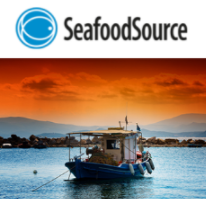 Protecting 30 percent of the Mediterranean Sea in specific areas will reverse the declining fish stock trend seen in the region and support the recovery of the wider ecosystem, according to new analysis compiled by WWF scientists.
While the E.U. last year pledged to protect 30 percent of land and sea areas by 2030, currently only 9.68 percent of the Mediterranean Sea has been designated for protection, with only 1.27 percent deemed as effectively protected. In its "30 by 30: Scenarios to recover biodiversity and rebuild fish stocks in the Mediterranean" report, WWF maintains that fish stocks will continue to decline if unsustainable fishing and other industrial activities continue.

Author: Jason Holland / SeafoodSource | Read the full article here
---
Other Media | FiskerForum: Atlantic Destiny Lost After Fire On Board – All Crew Safe

CANADA
Thursday, March 04, 2021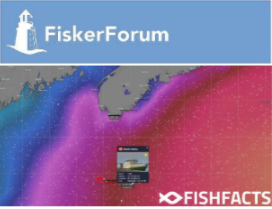 All 32 crew of Ocean Choice's offshore scalloper Atlantic Destiny which issued a mayday reporting a fire on board late have been safely transferred from the vessel, now reported to have been lost. At the time of the incident the vessel was in the George's Bank area.

All 32 crew members are safe and accounted for. A total of 28 crew members were safely taken via helicopter to Yarmouth where they received medical attention, food and accommodation.

Author: Quentin Bates / FiskerForum | Read the full article here
---
IN BRIEF | Dates announced for Irish Skipper Expo 2022 and Scottish Skipper Expo 2022

REPUBLIC OF IRELAND
Thursday, March 04, 2021


Dates have been announced for next year's Irish Skipper Expo 2022 and Scottish Skipper Expo 2022 commercial fishing exhibitions.

Irish Skipper Expo 2022 will be held on 25 and 26 March (Friday and Saturday) at the UL Sport Arena in Limerick, while Scottish Skipper Expo 2022 will take place on 13 and 14 May (Friday and Saturday) at the P & J Live arena in Aberdeen.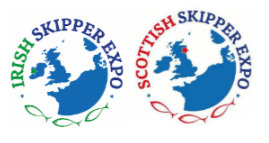 Show organiser Mara Media had recently consulted exhibitors and visitors on the expos, and the consensus was that the current two-day format, held on a Friday and Saturday, was the most suitable option.

Both expos will feature virtually every type of equipment and support service available to the commercial fishing sector, with the events providing a vitally important showcase to help reinvigorate the industry.
---